So I upgraded both the server and WeBWorK installations recently.  Originally, I was running WeBWorK 2.15 on Ubuntu 20.04 and then upgraded Ubuntu to 22.04 and then upgraded WeBWorK via git to 2.17.  In the process, this appears to have broken a couple of things that were working before.  In particular, using the Library browser gives the following error: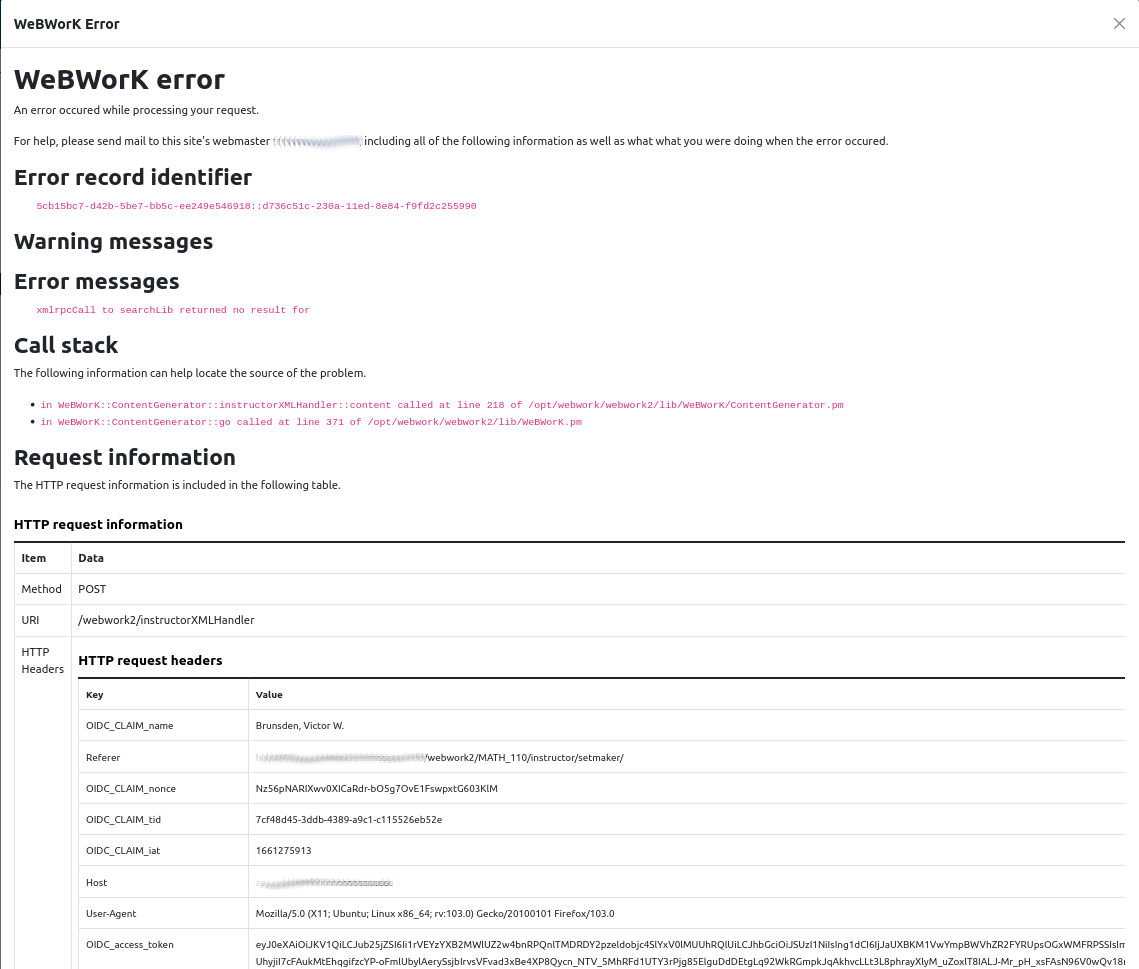 As the original installation was performed by one of our IT people and not me, there were some permission problems which I corrected by following Chris Jolly's and other's excellent instructions in the thread https://webwork.maa.org/moodle/mod/forum/discuss.php?d=8094. There also appears to be a related error when it comes to displaying the problems selected in the Library browser and also in the Hmwk Sets Editor when trying to render the problems (this is independent of whether one is using MathJax, images or plain text) - they don't render, but instead display an error that looks like this: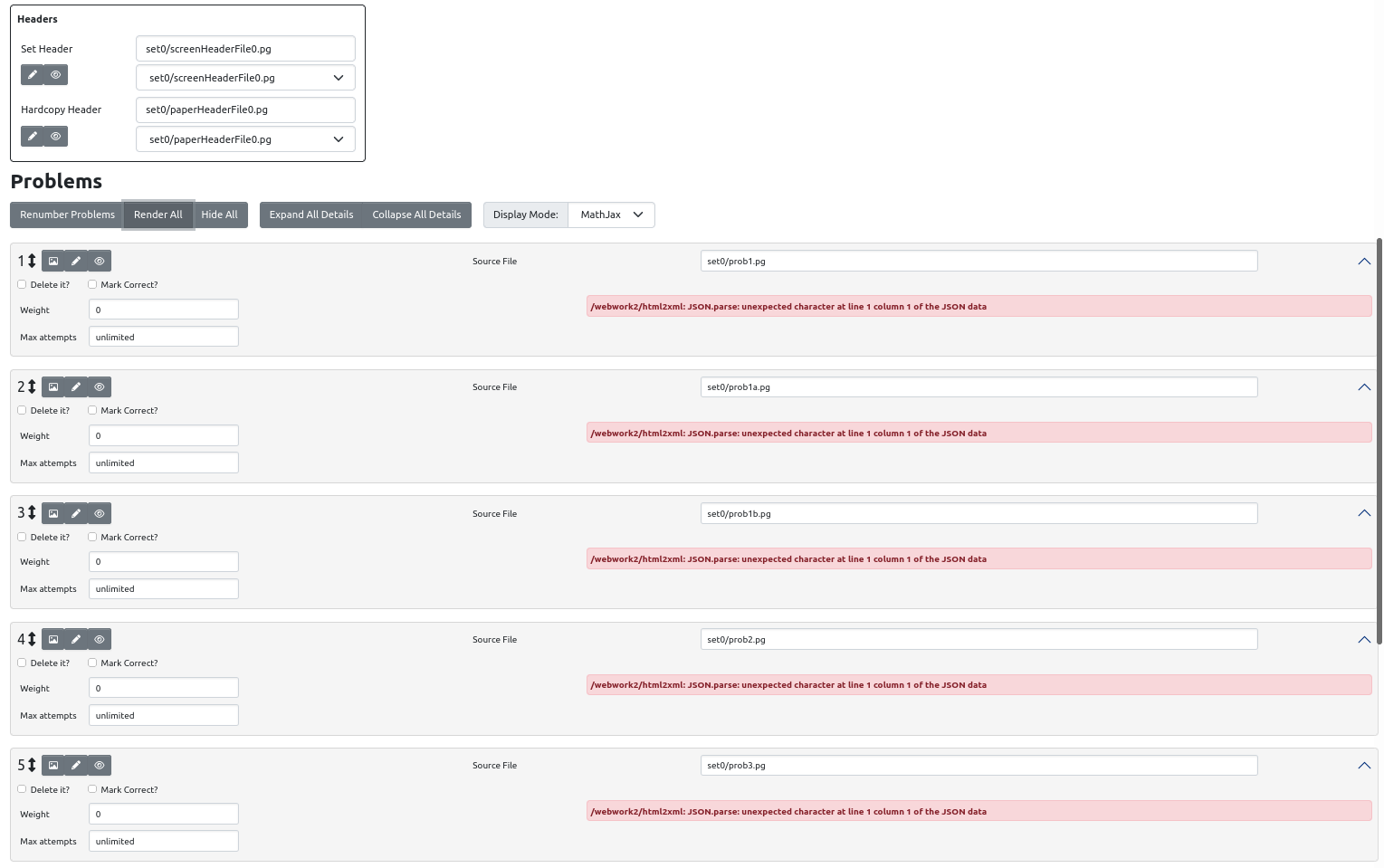 I'm stumped.  I don't know where the problem is or how to fix this.